Jedan od hypeova u zadnjih nekoliko mjeseci je upravo PCI-E 4.0 standard i naravno NVME SSD-ovi koji su namijenjeni za spomenuto sučelje.
Jedan od po meni nepoznatijih brandova je upravo sa PCI-E 4.0 SSD-ovima izbio na samo pročelje utrke proizvođača; a to je Sabrent.
Review
:
https://www.tweaktown.com/reviews/9288/sabrent-rocket-nvme-4-1tb-pcie-gen4-2-ssd-review/index.html
Nedugo zatim je i Samsung napravio dugo iščekivani refresh svoje top EVO linije, a to je 980 PRO: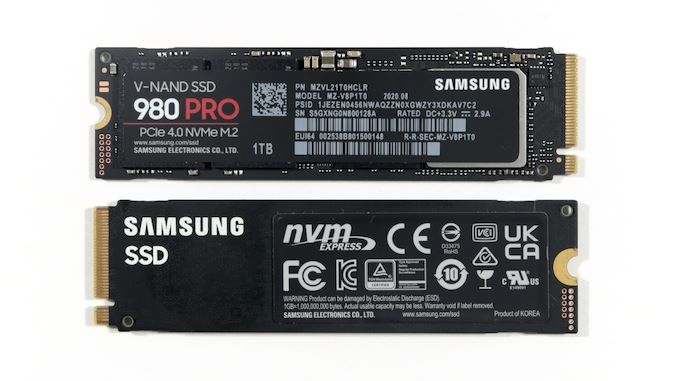 Review
:
https://www.anandtech.com/show/16087/the-samsung-980-pro-pcie-4-ssd-review
Brzine su strašne, te ovo donosi potpuno novu dimenziju korištenja računala, međutim, da li je to zaista potrebno?
Koje je vaše mišljenje? Da li su nam i PCI-E 3.0 NVME diskovi dovoljni, ili je ovakav skok u performansama ipak bio prijeko potreban za korisnike i entuzijaste?
Neko vrijeme smo bili pomireni da nam je disk usko grlo računala, a sada je takoreći samo nebo granica, te je disk sve samo ne bottleneck